Old Town Pub Sagamore Rye Whiskey - Coming Soon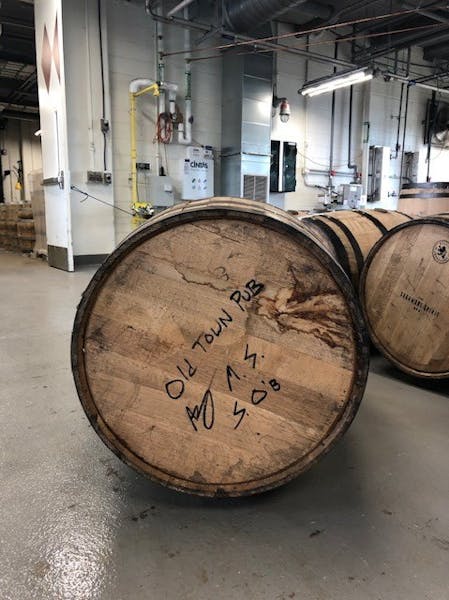 Good afternoon from Baltimore!
Old Town Pub's Sagamore Barrel Select #30 was bottled on Monday afternoon around 2:30pm.
Although the bottling process took just over an hour it started on January 1, 2013 when the barrel was filled. It rested for over 6 years in a new charred oak barrel allowing Mother Nature to push and pull the rye whiskey in and out of the pours of the barrel to give the whiskey its unique color and flavor profile.
After we picked #30 at Sagamore Farm their team traveled back to the farm to bring the barrel to the distillery. Seven teammates took the utmost care in dumping, blending and bottling to make sure when #30 arrives to us, it's ready to go.
This is part of Sagamore's Barrel Select Program and helps inspire a global passion for Maryland Rye whiskey.
Stay tuned for announcements of it's arrival!